Maths & Science Test Series for
Grade 1 to 12
10,000 + multiple choice questions

Easy access from smart phone

Multiple attempts to practice
Early bird offer!
Looking at getting your institution online?
ClickGyaan For
Master Class
ClickGyaan Master Class is a Revenue Generator helping you monetize your skills, experience and copyright content. A trainer, teacher, subject matter expert basically anyone can prepare an online training program on a topic of their choice and expertise. This can be a free or paid program which participants across India / out of India can either buy using the payment gateway on our website or register for use. We provide you with a dedicated webpage which outlines your program details and shares information about you. Masterclass programs are open to anyone. Registered users of ClickGyaan can simply subscribe to have the program added to their registered Ids on ClickGyaan and new users can register, subscribe and consume the program. Participants / users can subscribe to as many programs as they like and Creators can create as many programs as they like. Please reach out to ClickGyaan team on info@clickgyaan.com to know more.
ClickGyaan for
Corporates
Overview
ClickGyaan is a cloud based LMS therefore offers the employees flexibility to access their training programs, courses or content based on their work schedule. Such flexibility encourages learning and retention which helps to improve course completion ratio and offers better Return on Investment to the company.
Read More
Testimonials
Dr. (Fr.) Jeewendra Jadhav

Director - St.Vincent College of Commerce

I felt very confident of my decision when I saw how easily students and faculty adapted it. ClickGyaan team is very supportive. They trained our teachers and our students in just 2 hours.

Dr. Samuel Rao

Principal - Vidya Bhavan College of Commerce

As the Principal of Vidya Bhavan College of Commerce, Hadapsar I was searching for an e-learning system which will help take our 400+ students online quickly. We really appreciated the simplicity of ClickGyaan as a platform and their support team, who not only gave us training but have continued to give us excellent support from the start. I recommend ClickGyaan for both learning and teaching across ages.

Varsha Satalkar

Principal & Founder - Puppet Nursery School | Pune

ClickGyaan showed us we can do so much more today to engage young minds. Puppet Nursery teachers now design innovative, creative activities and content for the children. We love the flexibility of ClickGyaan.

Prof. Gilbi John

Faculty - St. Vincent's College of Commerce, Pune

We moved to ClickGyaan in a matter of just 2 days. A seamless experience, indeed. It's a relief to focus on teaching and not worry about sending invites to students to join a class.

Shyam Rule

Teacher - ZP School, Jalgaon

ClickGyaan has helped me continue teaching my students even during the lock down. It is very easy to use. My students are also happy. I have uploaded videos, pdf and pdfs of books for my students and they use smart phone to study. I am very happy and thankful to ClickGyaan team for all the help and support.

Nitin Raghuvanshi

COO - Ajivasan Music Academy, Aspire Events, Sound Studios | Mumbai

Fortunately, ClickGyaan came to the rescue and in a very short time, we went online for over 1000 students in simultaneous batches running 7 days a week. Our faculty and students are very happy with the e-learning platform because it is very easy to use and the support is fantastic. We also love the fact ClickGyaan is totally 'Made in India'.

Munira Kanchwala

Student

Thank you ClickGyaan and our respected teachers for providing us this Online classes 😊 We all thought that we would miss our studies due to Covid19. We are in 12th std now and this year is very important for us. Using ClickGyaan made it all so easy to focus on studies.

Zainab Patweger

Student

I think ClickGyaan is great; very easy to follow. I was scared I would not be able to figure out because I am not a computer person but ClickGyaan made it easy for us to navigate. I would thank the ClickGyaan organizers, our father and staff members who are putting their all effort for our studies.
Our Esteemed
Clients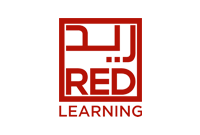 Try us for a semester, For FREE