Overview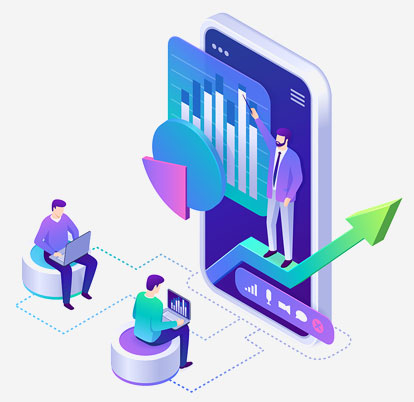 Click Gyaan Infotech Pvt. Ltd is head quartered in Pune and is a Made - In - India, SaaS based EdTech company. ClickGyaan is a platform designed to help schools and colleges teach effectively in the online medium. At ClickGyaan, we believe that unless the student is involved and interested in the learning process, learning is not effective. We call this involvement "Engagement" and we help teachers create this interest in learning through gamification and variety of platform features. ClickGyaan is accessible to students and teachers 24/7 from any smart phone/ laptop or desktop. and does not require any installation and implementation. ClickGyaan's Management Team brings has a cumulative 100+ years' experience in technology, entrepreneurship, human resources, operations and finance.
As a platform, we provide the teacher with the technology to present teaching content like notes, text books, videos, audio files, homework and assessments in a very simple and effective way to students. ClickGyaan is perfect solution for blended learning where offline and online teaching can be combined for best results.
Everything you do IN an offline class
Can be done on ClickGyaan
You can start a live class in one click of button. Live class has attendance, white board, poll, screen share & many more features to help you teach.
Share videos which you have created or are from authorized sources. This is very useful for concepts in Science and Math, it's great for History, Geography and languages too.
Give and receive multimedia supported assignments /homework / subjective tests on ClickGyaan.
Create topic wise learning tasks based on your lesson plan.
Create and share audio files – for dictation, sharing information on lesson, language learning.
Create and share pdf worksheets and text books in Pdf format.
You can also create teams for project work or to help students who need help.
Generate reports of how your class is doing for each activity, test or subject
Prepare multimedia supported MCQs and Award Certificates.
What Can
Students Do?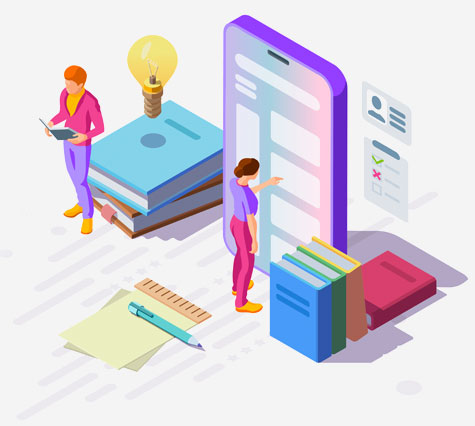 Access content anytime from mobile phone

Join live class from mobile phone

Submit assignment on ClickGyaan
Complete all assessments on ClickGyaan

Generate progress reports for every subject

Generate Certificates
Vision
Harness technology to make education accessible to students in rural India. We will do this with the convergence of teaching methods and technology to build capability and confidence in teachers.
Mission
Power schools & colleges to reach students across locations to encourage and nurture learning.
Vision
Liberate education from the constraints of space, age, location and time.
Why Choose
ClickGyaan?
Native e-learning application
Provides features for self - paced learning, test preparation and on- demand exams.
Interface can be customized for each school for branding.
It complies with required security and data privacy features
Focused on Flexibility & Adaptability
It is flexible and adaptable to how schools manage delivery of education to its students.
It can be adapted to help students develop core competencies based on the "Know, Do and Understand" principles.
It can produce required administrative reports for the school management.
Helps Cognitive Development
Allows adding content in variety of formats that help stimulate different sections of the human brain.
Content can be added to help the students read text, listen to podcast, audio files, watch videos, practice sample tests and do assignments in multimedia
Performance Data
ClickGyaan offers easy access to student performance data.
Record of student's academic output can be saved on ClickGyaan for 1 year from Kindergarten to Post Graduation
Try us for a semester, For FREE