ClickGyaan for School, Colleges & Institutes
ClickGyaan For
Schools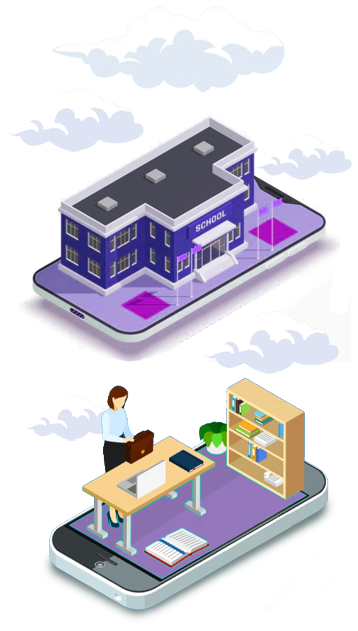 Digitalisation of teaching learning

By digitising curriculum, students have access to the same unit outlines and resources regardless of division they are in, resulting in cohesion and equitable access across the grade. Digital content can also be re-used the following year.

Assessments and feedback

Teachers can collate / group range of multimedia supported resources to teach a specific topic or skill to make the lessons engaging.

Resources can be in diverse formats

Teachers can collate / group range of multimedia supported resources to teach a specific topic or skill to make the lessons engaging.
ClickGyaan supports school in efficient distribution of school material

All the students, irrespective of whether they are in class or learning remotely can have access to the lessons, activities and resources. Teachers can even share the textbooks in Pdf format which can be viewed online instead of lugging them to schools.

Parents and Teachers involvement and feedback

ClickGyaan has been designed keeping in mind the need to develop foundational skills and development skills of students from an early age. Parent and teachers play an important role in encouraging the child to learn. Therefore, their involvement and feedback which can be captured in the system, can help to shape the educational lifecycle of the child.
ClickGyaan For
Colleges & Universities
ClickGyaan has been designed based on The UGC 4 quadrant approach
Quadrant I
e -Tutorials (Recorded Videos provided by the college)
Quadrant 2
E-Content (PDF text books, work sheets created by faculty)
Quadrant 3
Discussion forum / Live classroom
Quadrant 4
Assessments
(MCQ based assessments created by respective faculty)
ClickGyaan is aligned to University and college requirements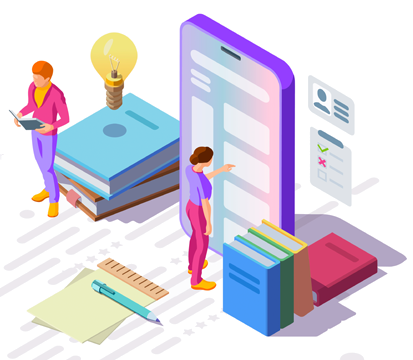 CLICKGYAAN OFFERS
Synchronous and Asynchronous interactions
Learner engagement through gamification
Team based activities or group based project work
MCQ based assessments
Provision to award certificates
Scalability and flexibility
White labelling for University / College branding
ClickGyaan, as a common platform across colleges or divisions will offer visibility in form of reports, feedback and progress of the students. It will help assess effectiveness of policies and programs and encourage inclusive engagement for parents and guardians. ClickGyaan will give visibility to parents and guardians in student's academic lifecycle and enable two-way communication between them and the school.
ClickGyaan For
Institutes
ClickGyaan supports educational and academic institutions to deliver training programs, courses, classroom training, mandatory compliance training, and certifications. ClickGyaan can help create a learning path for the participants and track the learner's progress through progress and development reports.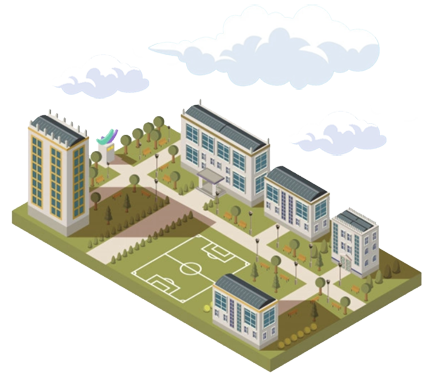 Benefits to Institutes
Reduces Training costs
Helps to maintain unified standards across trainers and affiliates
Measures training effectiveness
Helps reach larger audience and business expansion
Benefits to Participants
Unlimited access to learning content anytime and anywhere
Increase in knowledge engagement
Improved performance
Better retention
ClickGyaan For
Tutors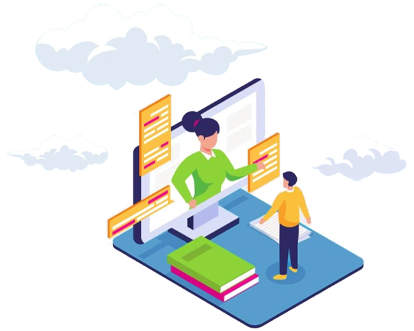 Independent Tutors will benefit from engaging students on ClickGyaan
As they can create differentiated learning experience, personalized to meet each student's need and requirement. Students can learn at their own pace and be at different learning curves for the same learning outcome. Tutors can plan and create different activities for the same learning outcome using multimedia aids and gamification tactics available on ClickGyaan.