ClickGyaan For Corporates
ClickGyaan For Corporates
Overview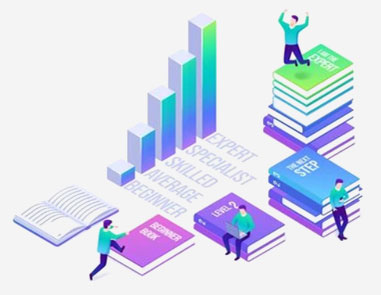 ClickGyaan is a cloud based LMS therefore offers the employees flexibility to access their training programs, courses or content based on their work schedule. Such flexibility encourages learning and retention which helps to improve course completion ratio and offers better Return on Investment to the company.
ClickGyaan For Corporates
Key Benefits
Cost Effective
ClickGyaan can help the company save significantly on training budget, travel, accommodations, and other event expenditures.
IMPROVES COMPANY PERFORMANCE
Improve organizational performance as well as employee satisfaction
Training
Train staff based at different locations.
CREATE PROGRAMS
Help L & D and HR teams create engaging programs which can be deployed remotely
ENHANCED ON-BOARDING
Enhance the on- boarding experience for new hires with a ready program that orients them and offers support for the induction period. This reduces the dependency of the new hires on the existing employees and reduces the time spent on in- person mentoring
Compliance Training
In Companies where compliance requirements are essential but consume lot of time and energy, ClickGyaan can help save time and money by making the required learning materials easily available for employee compliance training. ClickGyaan can also be used by employees across locations to access and complete the training from any location.
ClickGyaan For Schools
Key Features
Try us for a semester, For FREE